Head for New Zealand with 3 iFit® virtual training programmes that will make you want to explore the world without ever leaving home. In the land of the Kiwis, train on elliptical bikes, go trekking, walk along mythical lakes and take the trails of the most beautiful hiking paths on the planet!
Training to the Other Side of the World Without Leaving Home
Do you dream of travelling the world without necessarily having the material means to make your wish come true? While waiting to organise a trek in Nepal or explore the Amazon forests, how about starting by travelling without leaving home? More intense than watching a documentary, with real sensations as you work out at the same time as the landscape reveals itself before your eyes, interactive virtual training is the ideal solution for walking the most beautiful trails on the planet without booking a flight:
There are no steps to be taken or any material constraints to slow you down.
Varied and enriching programmes: running in Iceland on Mondays, then under the Mexican sun on Wednesdays, no problem! You'll still make it to work on time.
Proven results: you combine the pleasures of a change of scenery with a very real improvement in your athletic performance and your physical condition, ideal for preparing a hiking or trail adventure before your holidays or a competition!
Guaranteed Change of Scenery: 3 Training Programmes in New Zealand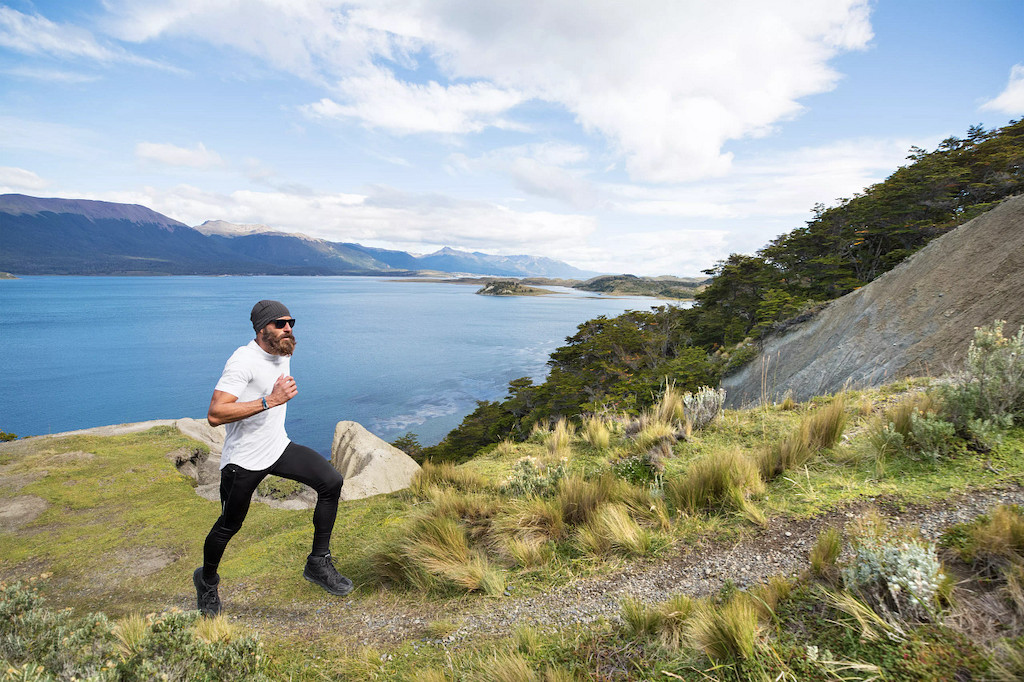 The iFit® library gives you the opportunity to visit the four corners of the world. Focus on 3 iFit® training programmes recorded in New Zealand:
Tiki Tour – Treadmill: this route takes you on 14 of the most beautiful routes located on the New Zealand coast or along the shores of magnificent stretches of water, Egmont National Park, Palliser Bay, Waikato River… With a gradual and realistic progression of the sessions, which range from 2.3 to 4.8 km as you progress, you'll experience a total of 48.9 km and 949.8 m of elevation gain while improving your physical condition!
Walking along Lake Waikaremoana – Elliptical Bike, Treadmill or Incline Trainer: have you always dreamed of visiting Te Urewera National Park? Do it from the comfort of your own home with your NordicTrack treadmill. This 11-stage route, which is 45.3 km long and still 2,448 metres high, passes by the water's edge and over the ridges, rewarding your efforts with breathtaking views of the island's springs and forest landscapes.
Routeburn Track – Incline Trainer: this mythical hiking trail will reveal the stunning scenery of the Fiordland National Park, a magical and unspoilt place in the heart of nature. Heading for the South Pacific: this is a 12-day trek with 2.4 to 3.1 km per session, for a total of 35 km. Push your limits on this 2,500-metre climb while exploring the land of the long white cloud!
iFit®, the Virtual Coaching Application That Reinvents Training
These 3 programmes are representative of the iFit® interactive virtual coaching solutions:
See physical activity in a new light by associating the notions of escape and pleasure: your virtual training sessions will be a rendezvous not to be missed!
Access a multitude of programmes coupled with your fitness equipment: progress faster and better through sessions coached by a fitness preparation professional.
As you run, walk or pedal, the resistance and inclination of the equipment adjust automatically according to the nature of the terrain covered: thanks to the management of positive and negative gradients, the sensations felt are very realistic.
Draw your own routes on Google Maps™ and watch the world come to life before your eyes!
iFit® solutions are compatible with NordicTrack fitness equipment: with a premium model with an HD touch screen, optimise your experience and escape from everyday life for new adventures wherever you want on the planet. Your training logbook will soon become as exciting as a travel diary. Where will your next home fitness session take you? Browse the iFit® library and make your selection!
Check out our Fitness equipment & Coaching page for more advice.