Ideal equipment for cardiovascular training, the rower strengthens the whole body. Discover how to improve your athletic performance by using all the features of this home fitness equipment. As a bonus, NordicTrack gives you tips to personalise your fitness programme according to two objectives: endurance and sprint.
Rowing: A Complete Physical Activity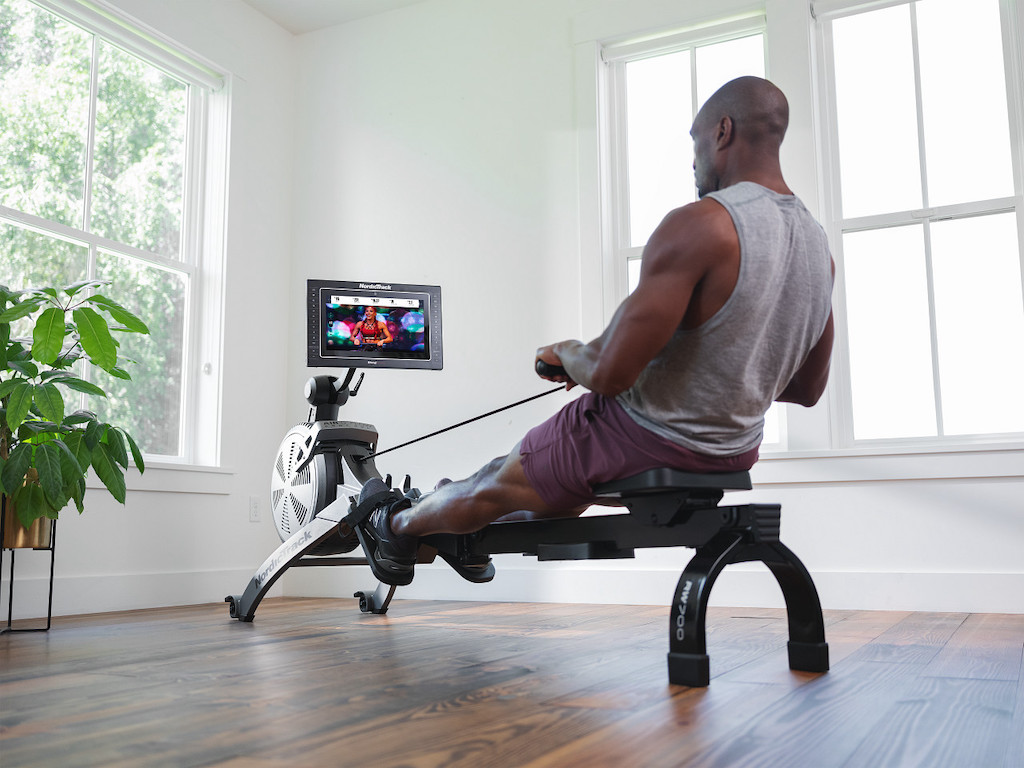 The rower uses almost 90% of the body's muscles, also resulting in relatively intense cardio training. Very good for strengthening the cardiovascular system, it is gentle on the joints. The movements performed by the rower preserve the knees and hips, in particular, making it ideal fitness equipment for athletes of all ages, whatever their physical condition.
Techniques For Boosting Your Rowing Performance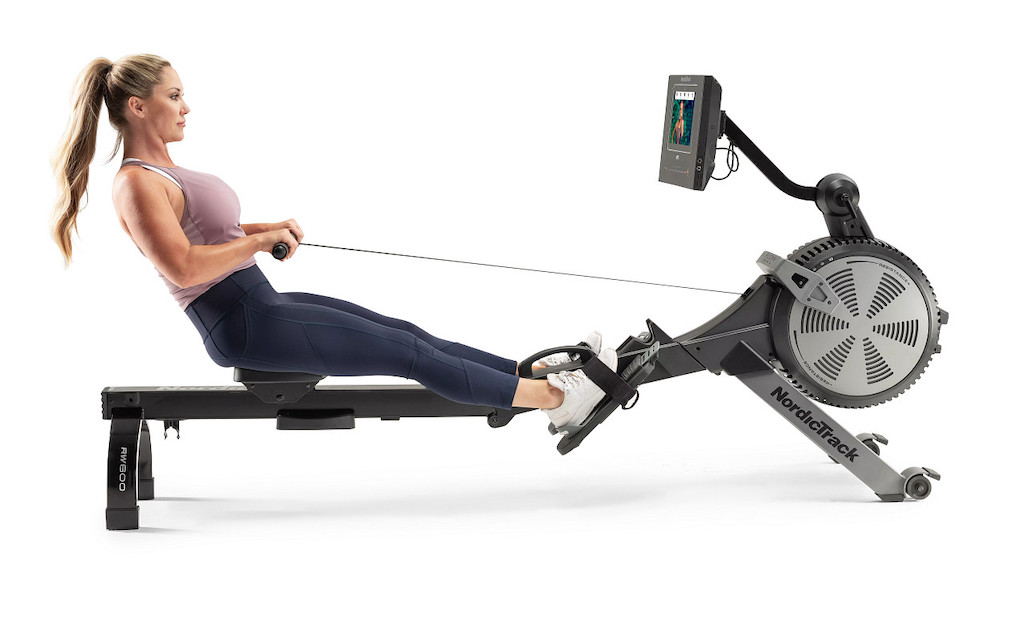 To get a good grip on your rowing machine, start by adjusting it to your body shape: seat, handles and pedals according to the options offered by your machine.
Once you're comfortable, break down the basic movements of the rower to make sure you get the most out of it:
Start: Pull the seat forward, knees bent, hands at foot level, hold the pull bar firmly without tensing up, keeping the back straight.
Propulsion: Push on your feet to stretch your legs as the seat slides backwards.
Bend your trunk slightly backwards, while bending your arms to bring the bar closer to your body.
Return: Repeat the same movements in the opposite direction. First move your trunk forward, then bend your legs back to the original position. Your arms follow the movement.
Push on your legs to continue with the next movement.
Here are some good tips to train yourself on a rowing machine:
The legs and upper body do not work simultaneously in the rower so break down the movement carefully.
Be careful not to spread your knees.
Keep your back straight and your abdominal muscles activated.
Concentrate on your breathing so that you don't lose your breath during the effort: inhale before your legs are propelled, exhale as you bend your chest backwards, then inhale and exhale as you return.
Adjust the resistance to your physical condition and goals.
Rowing: Create Your Own Customised Training Programme
To help you achieve your goals and improve your athletic performance, NordicTrack offers several high-quality rowers:
The RX800, accessible for all budgets, with an adjustable air resistance system allowing fluid, powerful and fast movements and the SpaceSaver® design to fold it up once the session is over.
The RX850, equipped with a 10-inch interactive tablet to enjoy iFit® coaching sessions, with real-time adjustment of its 26 resistance levels according to the programme being followed. This rower has a silent SMR® magnetic resistance and a manually adjustable air resistance. Once again, its SpaceSaver® design allows you to optimise the layout of your home fitness area.
Take it to the next level with the RW900, which, in addition to all the options offered by the RX850, is equipped with a 22-inch HD touch screen with real-time resistance control coupled with iFit® programmes. With this kind of immersion, you get the most out of iFit® sessions filmed in the heart of the world's most beautiful landscapes.
Here are some tips on how to adapt your rowing training programme to suit your goals:
For cardio and endurance, opt for long sessions of 30 to 45 minutes, an ideal format to start rowing or to quickly get back into good physical condition. Row at moderate speed and resistance for 5 minutes without foot braces, then 5 minutes with foot braces to warm up, then 30 minutes at 75% of your maximum heart rate. Allow 10 minutes at the end of the session to calm down by rowing more slowly.
Train differently with shorter, more intense sessions, working on sprinting and split speed, while burning more calories. Do 10 minutes of progressive speed and power build-up to warm up. Alternate 8 times between 30 seconds at 95% of your maximum heart rate and 30 seconds of active recovery by gently rowing. Finish with 5 to 10 minutes of moderate-speed rowing to let your heart rate return to normal.
To quickly see the results of your fitness programme and improve your performance, plan 3 to 6 rowing sessions per week, with at least one rest day per week. To find out more or to equip yourself, browse through the features of NordicTrack home rowers and choose the one that suits you!
Check out our Fitness equipment & Coaching page for more advice.