Get familiar with batch cooking, a culinary trend that consists of spending a few hours a week cooking all your meals in advance. Discover a few quick recipes to get you started and make sure you eat healthy, balanced and tasty home-cooked meals all week long.
Save time with batch cooking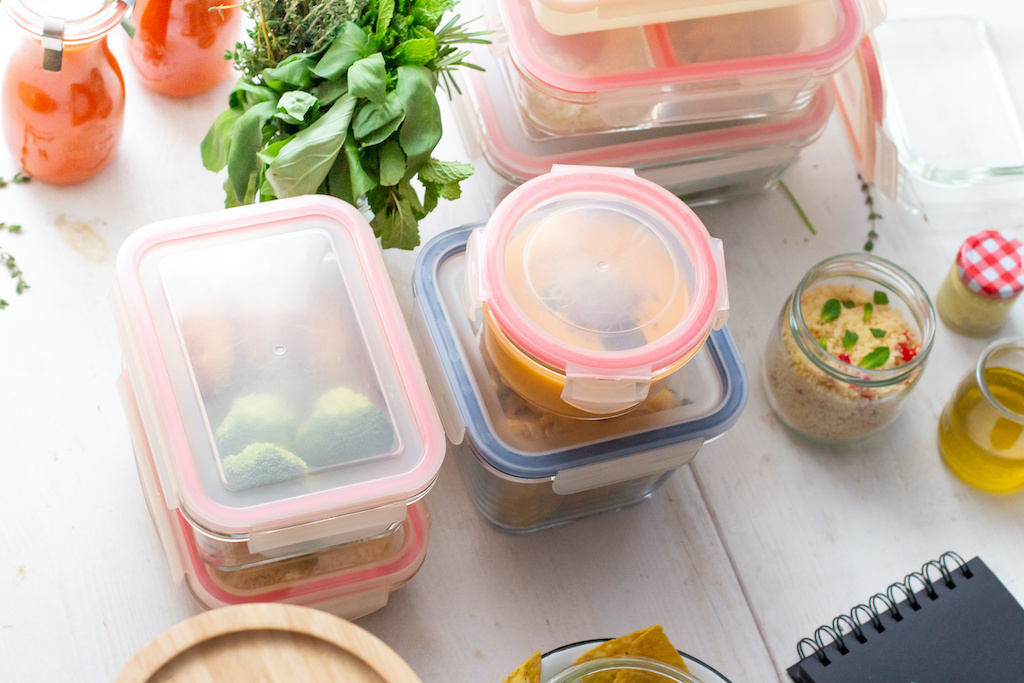 Batch cooking is a trend that has become increasingly popular in recent years. This practice consists of preparing all the meals of the week in one go, dedicating 2 to 3 hours to it each week. This has the advantage of saving you time and streamlining the preparation of your meals.

To get started in the best possible conditions, don't hesitate to get a book with a variety of recipe ideas specially measured for one week. Some even include the associated shopping list to help you get organised.

Our tips for starting batch cooking :
Always reserve the same time slot for preparation of your meals and write it down in your diary so you can try and stick to it. Likewise, having all the necessary equipment to hand, from cooking equipment to dishes, as well as the appropriate containers for storing and transporting meals, will give you a much better chance of making batch cooking a lasting habit.

Batch cooking: a great way to eat better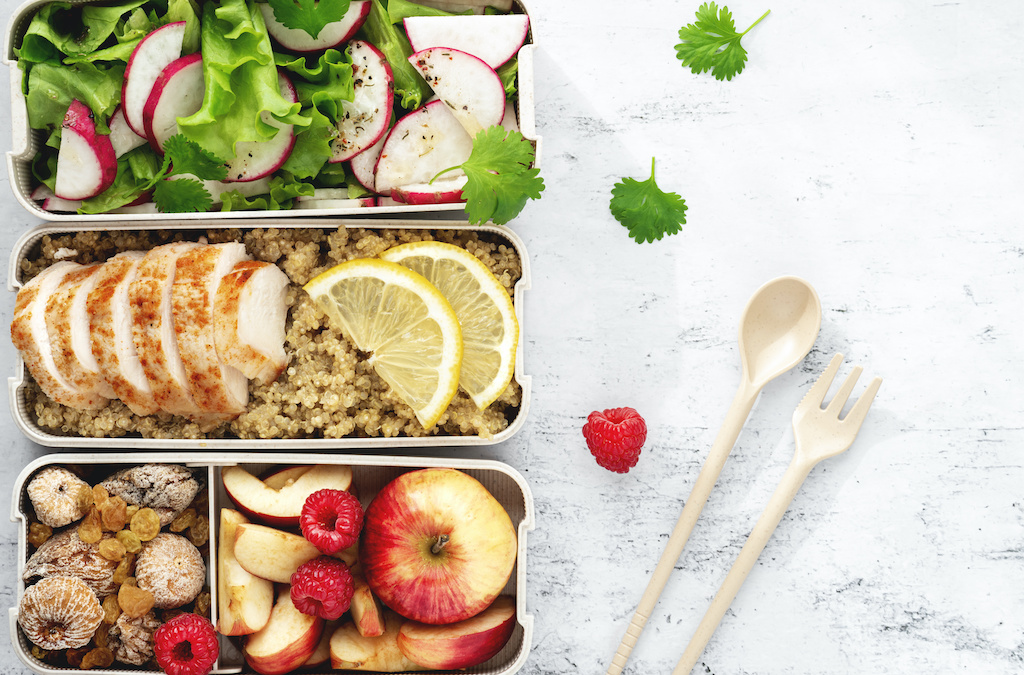 Due to lack of time, our meals are not always home-made and are sometimes composed of processed or fast food dishes: pizzas, hamburgers…

When preparing meals day after day, it is possible to prepare portions that are too large that end up not being eaten.

Weight control, balanced meals, the advantages of batch cooking
By opting for batch cooking, you separate the preparation time from the time you are hungry, making it easier to cook balanced portions from fresh, seasonal foods and limiting food waste.

If you are an athlete or if you are following a weight loss programme, organising the preparation of your meals in advance allows you to calculate the calories in your menus according to your energy expenditure and to better manage the balance of your meals.

A practical illustration of step-by-step batch cooking
Start by planning the preparation of 3 quick recipes by choosing complete dishes to be integrated whenever you want into your weekly menus, for example:
Chicken breasts with yoghurt curry sauce and vegetables
Steamed salmon steak with mashed potatoes, parsnips and carrots
Vegetarian dish with spicy red lentils and basmati rice

Organise your batch cooking session by following logical steps, even if it means creating a schedule to set the pace of your cooking session:
Make a list of the ingredients and equipment necessary for the preparation of the 3 recipes, calculating the portions of food according to the number of servings you wish to have during the week.
Do the shopping if necessary.
Gather the equipment, utensils and containers in the order in which they will be used.
Sequence the steps of the 3 recipes to organise them in order to save time: preheating the oven, peeling and washing the vegetables in the 3 recipes at the same time, measuring all the ingredients, browning the onions or vegetables, preparing the sauces, steaming the vegetables using a multi-stage steamer if necessary, putting each dish together.
Once you have found the meal ideas and organised the steps you need to take to make them, preparing them will be smoothly choreographed: you will spend less time cooking than if you followed the recipes one by one and will be able to maximise the efficiency of all the meals of the week.
Rediscover the pleasure of cooking thanks to batch cooking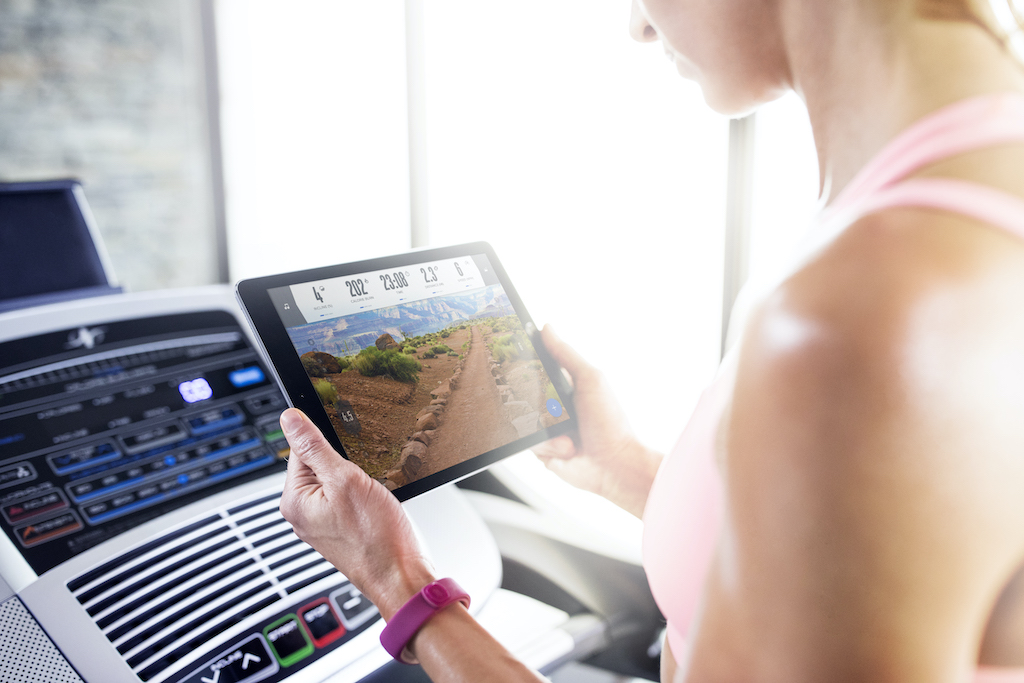 With batch cooking, cooking is no longer a chore, but an exercise in its own right. Banish the eternal question "What are we eating tonight?" and the ever-present stress of preparing a meal in the evening after work: you will always have tasty, balanced portions in your fridge, which you can take to work for lunch or eat at home in the evening.
Our tip for more convenience:
To make sure you succeed you can involve the whole family and make batch cooking a pleasant activity to do together.
Check out our Health & Fitness page for more advice.