Cardio (short for "cardiovascular") training is physical training to strengthen your heart and increase your lung capacity. And as you strengthen your heart and lungs, you receive a number of other benefits.
What is cardio training?
When you practice cardio training, your goal is to speed up your heart rate and respiratory rate. Plenty of our everyday activities can help accomplish this: tidying up the garage, walking up 5 flights of stairs, and trimming the bushes. But today, our sedentary lifestyles often preclude us from conducting sufficient physical activity. To fill the gap, cardio training was created: a fitness-related sport, designed to give our heart muscle the daily exercise it desperately needs.
One word of caution: if you have or have had heart problems, or if you are an older adult, consult a doctor before starting any cardio training activity. Once you have the green light from a professional, you can begin to train very gradually.
What are the benefits of cardio training?
Cardio training has numerous advantages:
Building up the heart muscle enables the body to better take in and process oxygen.
Maintaining a healthy heart is a priority when confronted by such health risks as a sedentary lifestyle, smoking, cholesterol and diabetes.
It contributes to weight loss, particularly by promoting fat loss (especially belly fat) in favor of muscle mass.
When performing cardio exercises properly, you will strengthen other muscles, too, such as arms, legs, abs and lumbar muscles, developing a slender, sculpted figure.
It fortifies the arteries and reduces the risk of hypertension and infarction.
It stimulates immune defenses.
It lifts the spirits and helps to fight against stress, negative thoughts, and even depression.
How and when should you do cardio?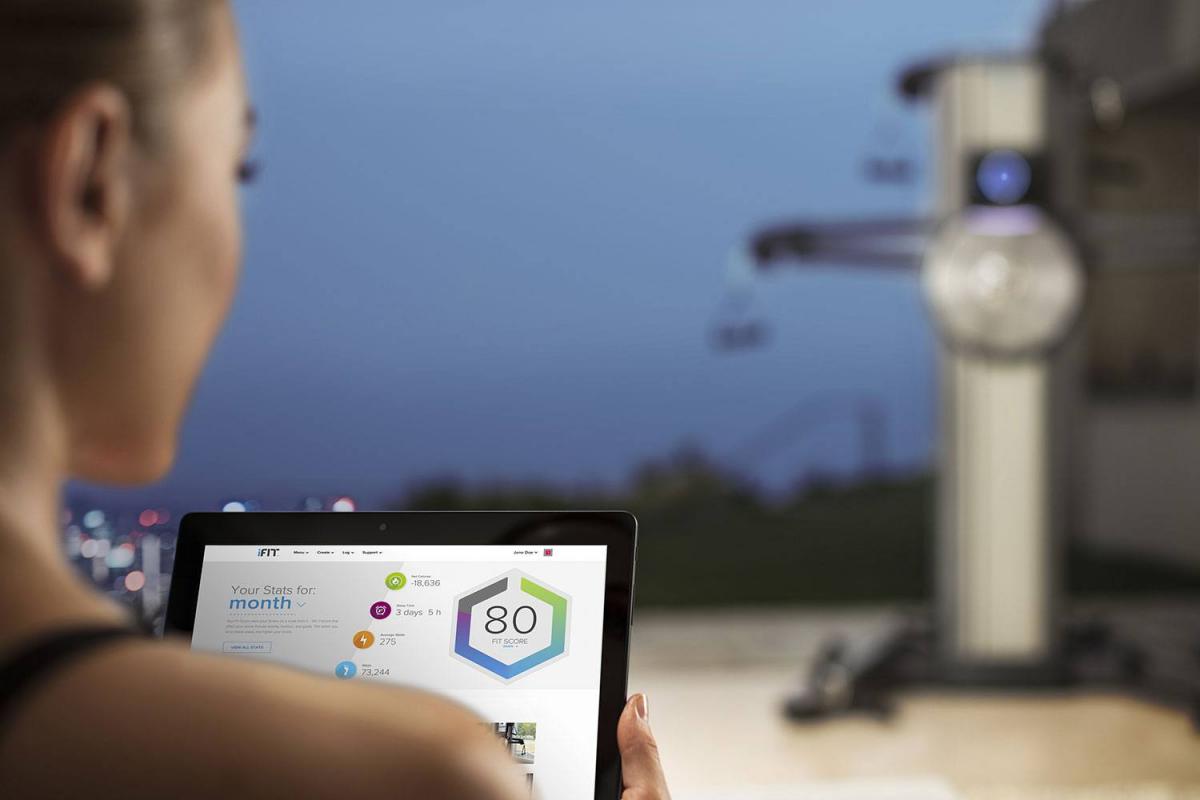 Cardio training is a truly beneficial way to maintain a healthy body. To take full advantage, try a cardio session 3 times a week. Try mixing various exercises to combine different objectives: use an exercise bike for leg muscles, an elliptical or rowing machine for more complete training, and a treadmill for general fitness or when preparing for a race. And if those aren't enough, you should opt for the Fusion CST by NordicTrack, which combines cardio and weight training in one cross training machine. Whichever machines you use, optimise your results by controlling the duration of each session according to your specific needs.
If at first your cardio training seems too hard, don't give up. As you progress, you'll find each session will be a little easier, and even downright enjoyable! Regular practice of a sport can quickly develop into a source of wellbeing and pleasure. Soon, you won't want to do without your regular workouts, and your whole body will benefit. So get started now: all of NordicTrack's fitness equipment is fully dedicated to cardio training and to your fitness.
We recommend