You just bought an exercise bike. Great decision! You'll be able to train regularly now, from the comfort of your own home. Sometimes, though, it can still be difficult to keep on the schedule you've planned. The key to success: integrate your workouts into your daily routine. Here are our tips for getting started and staying motivated!
Why buy an exercise bike?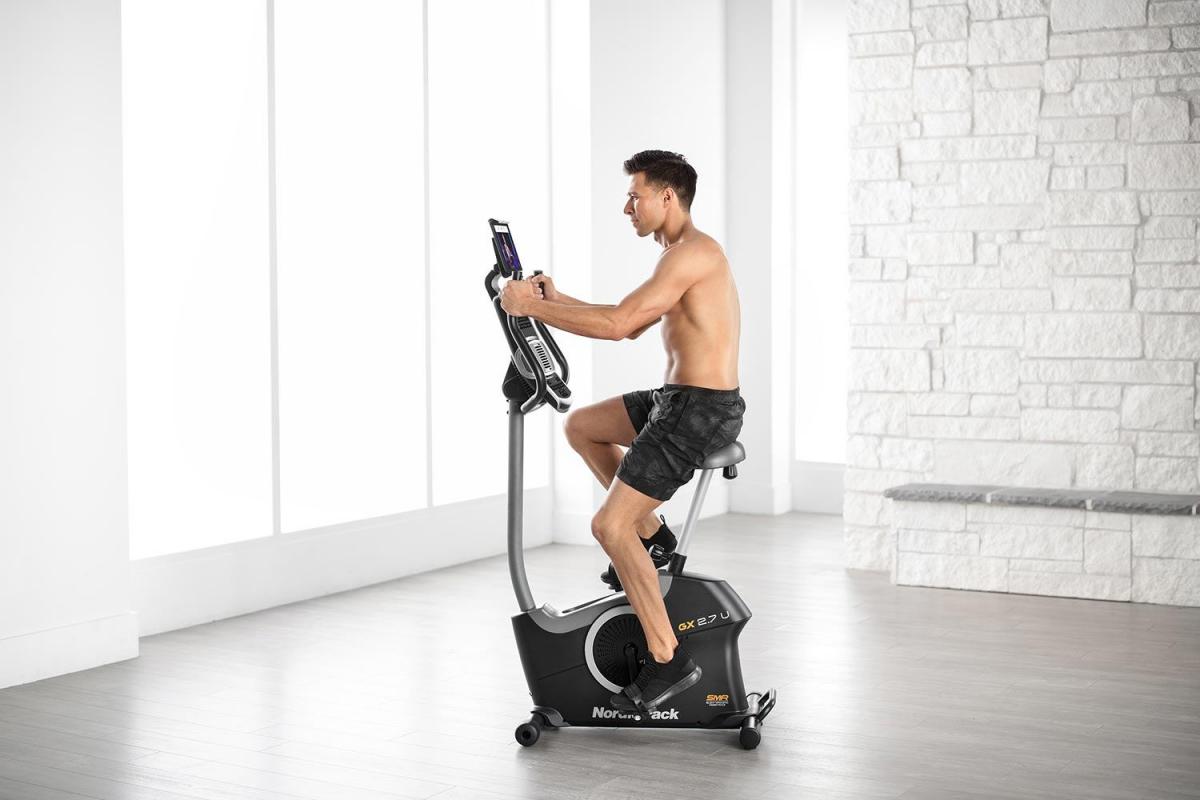 Regular exercise on a bike offers a variety of health benefits. You improve your cardio, keep your muscles toned, strengthen your joints, stimulate your brain, and stay in shape.
Having a machine at home is a huge advantage: you don't have to go to a gym, and your bike is available for your use at any time. Better still, you can use your exercise bike while watching your favorite series, listening to music, or surfing the internet – a nice distraction while you work out, and before you know it, you're done!
Still, many beginners fail to exercise regularly. After the excitement of the first few days, or maybe weeks, the gaps between sessions tend to get longer and longer. Beginners lose motivation and stop using the bike. However, it only takes a few tips to turn a risk of failure into success.
Set your routine
If you want to see results, you must work out regularly. As soon as you've set up your bike in your home, plan out your training schedule, setting aside times when you know you can make yourself available.
The ideal is to do 3-5 sessions per week, each lasting 30-45 minutes. Don't try to do too much too fast. You risk getting discouraged by fatigue or achy muscles. Start with three 20-minute sessions per week.
If you go 3 weeks without skipping a single session, you're set: you've integrated your workout into your schedule! In addition, you'll already be seeing the first benefits of your workouts, which in turn will encourage you to keep going. Last but not least, you'll find yourself truly enjoying your sessions: you won't want to miss them. Now you're ready to set progressive goals: lengthen each workout, go for a certain distance, or increase resistance.
But how do you get to this point? A good trick is to introduce a kind of ritual; link your workouts with some activity that brings you pleasure. For example, schedule one of your weekly workouts on the broadcast day of the new episode of your favorite TV series. Watch it while you cycle. You could also schedule a session on the release day of that podcast you love, and your third workout of the week could be an opportunity to just browse what's hot on YouTube. The important thing is that you look forward to each session as something you don't want to miss.
Training basics
Give yourself the best possible chance for success. For this, be sure to eat a few hours before and drink lots of fluids during your workout. Warm up by pedaling at an easy pace for at least 10 minutes.
But how do you adapt your pace to your capabilities? For classic endurance training, how do you know if you are pushing hard enough to make progress, but not too much to avoid exhausting yourself? Here's a good way to test that you're in the right zone: you should be able to speak, but not sing. This means that while cycling, you should still have enough breath to speak, but be too breathless to be able to sing. If after a few weeks, you feel you're plateauing and want to step it up a notch, try to do an interval workout, such as High Intensity Interval Training (HIIT). Be ready: you'll have to push yourself a lot more!
Change your diet
If you're getting back into shape after a long athletic layoff, you'll quickly realise that an endurance sport like cycling can wear you out! You'll have to adapt your diet: make sure you're eating a balanced diet, and that you're consuming enough protein and vitamins. And remember: even if your goal is weight loss, you'll probably need to up your carbohydrate and protein intake, which will help you to turn your excess fat into muscle. Get healthy meals in on your training days, adding grains, legumes (lentils, peas and beans etc.) and nuts to your workout day diet. These foods are rich in carbohydrates, proteins and minerals that will help you during and after your workout.
Try a virtual coach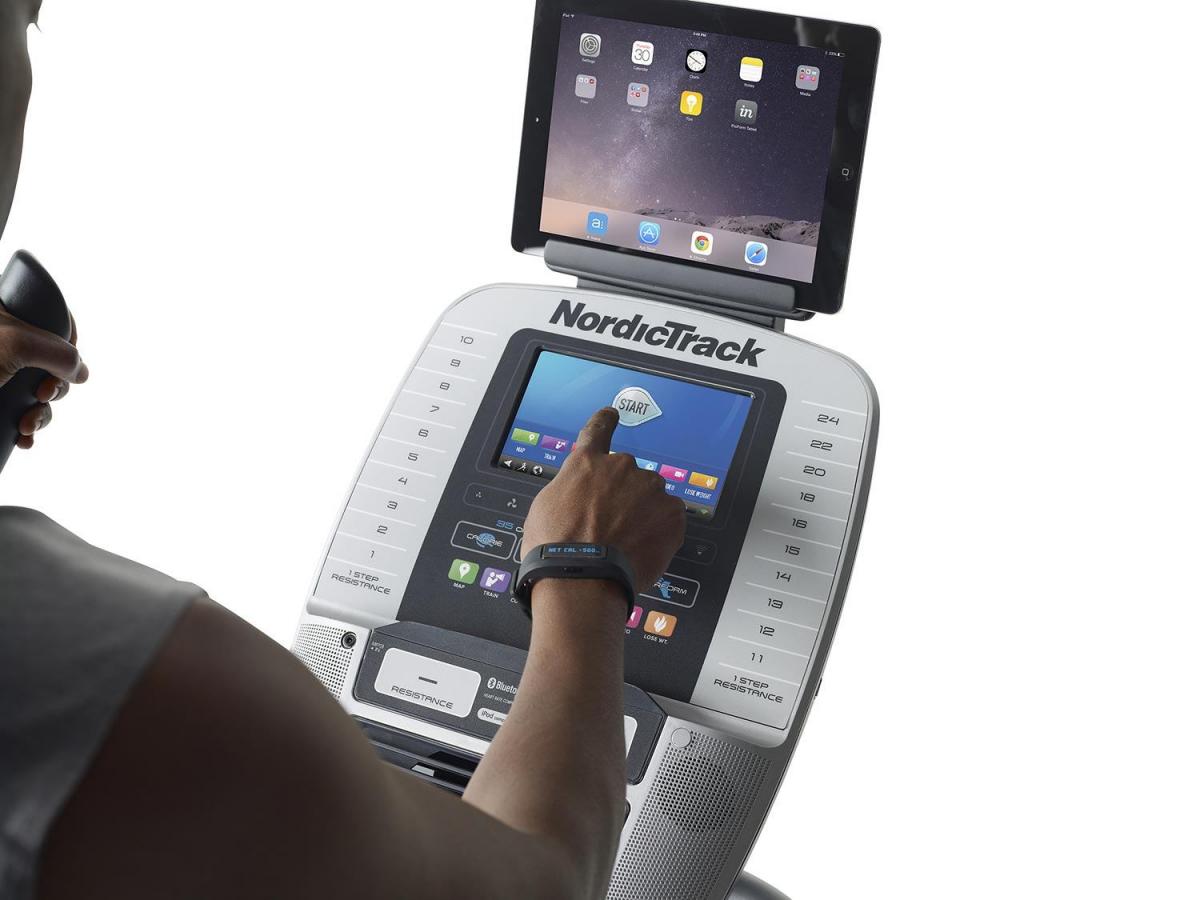 Have you thought about virtual coaching? Nearly all NordicTrack exercise bikes are compatible with iFit coaching technology. It's something to consider – a good way to remain motivated and to ensure that your training programme is balanced and effective.
With iFit or not, you can be sure that with your NordicTrack, you've got all the advantages for working out under optimal conditions. And here's your new motto: "Work out hard. Work out often. Have fun!"
We recommend