Holiday time was well spent: you got back into the habit of running. Now you want to keep it going. There's no doubt that you have more energy and stamina thanks to regular exercise. Even your mood has improved. And you've made the decision: you're going to purchase a treadmill. With it, you'll be able to exercise regularly, working around your own schedule. Bad weather and the lack of adequate running trails in town aren't an issue. All you have to do is find the right model that will fit in your small living space.
A compact or folding treadmill?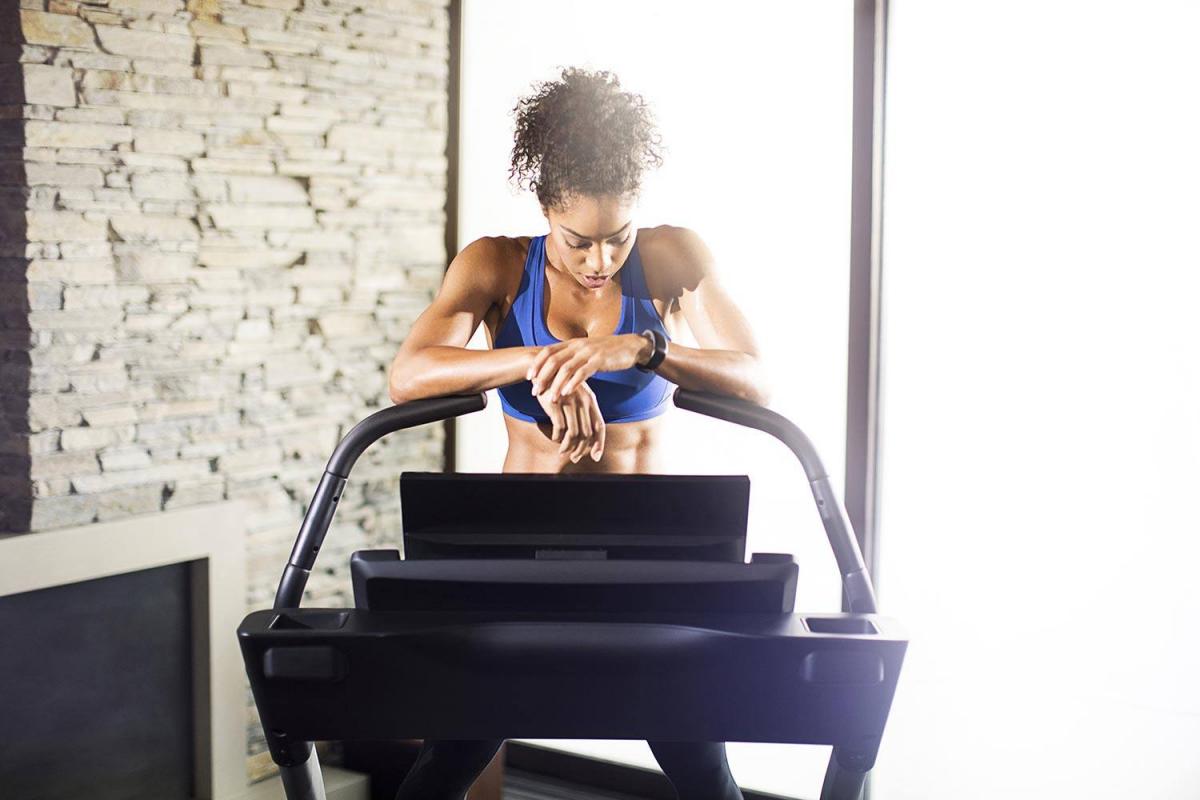 When space is an issue, the natural tendency is to choose a smaller, more compact model. Bad idea. Treadmills that are too narrow are simply less comfortable to use. If it's not long enough, it will limit your stride, especially if you're tall, making it hard for you to run. In fact, you'll find yourself walking, and that's not what you want. Choose a foldable model with a large running surface, at least 140 x 46 cm. Of course, make sure it's easy to fold. The ideal model utilises a hydraulic piston, which makes it easier to open (the piston holds the weight, not you).
For these reasons, nearly all of NordicTrack's models are foldable. (Only the Incline Series models are composed of fixed tracks). All foldable models utilise a piston to make for easier opening. And all models' running surfaces are a minimum 140 cm long.
One more tip: place your folding treadmill in a spot so you can unfold it and use it without having to move it every time.
Finding the right spot for your treadmill
What is the best place to put your treadmill in tight living space?
Three possibilities:
Create a workout room. Of course, this is the ideal: an entire room just for training. Do you have a guest room that is used once a year? Replace the bed with a fold-out sofa or folding bed. Do you have a desk you never use? Put your computer in the living room. This will give you enough room for your treadmill, which will get much more regular use.
Put your treadmill in the living room. If you don't have a spare bedroom or office, put your treadmill in your living room. Folding models don't take up much floor space when not in use. Conceal it under a pretty cloth cover, or hide it behind a screen or plants. Or simply show it off: it will give you something to talk about with newly arrived guests… who will quickly forget it about it and move on to other topics of conversation.
Keep it in your room. The last option: your bedroom. If all you only use your bedroom as a place to sleep, push the bed to one side and make room for the treadmill. That way, you can optimize both the use of your apartment and your health.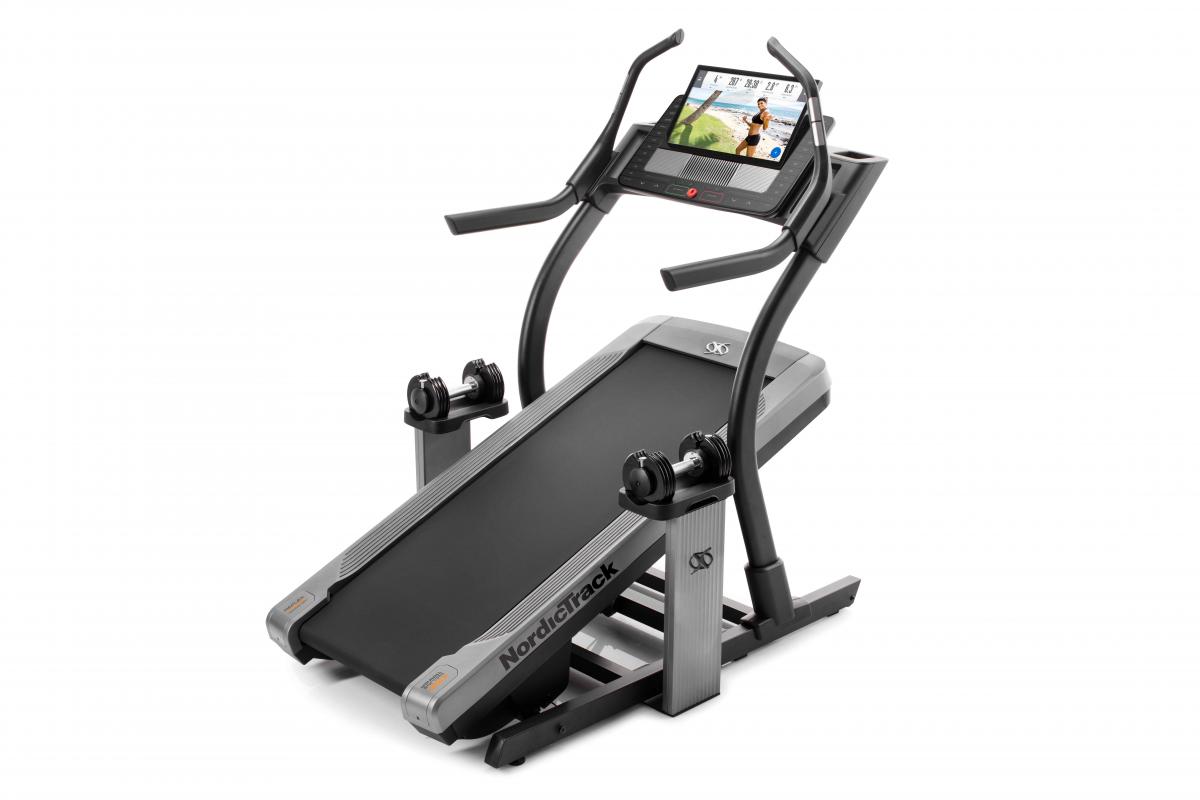 Horizontal or vertical folding?
There are treadmills that fold flat and are so compact that they can slip under a bed once your training session is over. However, let's be clear: such models just aren't suitable for regular use. They are too light and not powerful enough. They can used for rehabilitation after an injury, but they won't really help you lose weight, increase your stamina or help to prepare you for a race. Heavier and larger models fold vertically, minimizing their footprint on floor space. They are certainly less easy to hide, but they enable a thorough work-out.
What about a bike for really small areas?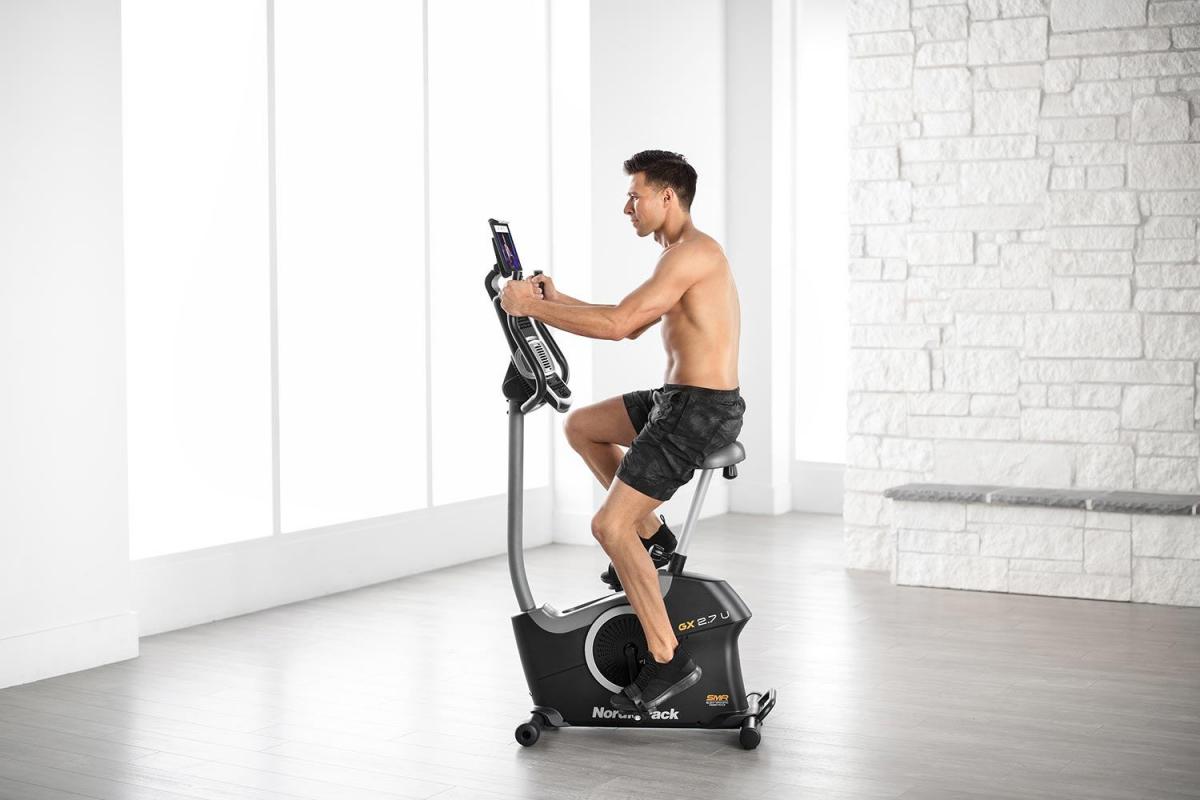 If you live in a very small apartment or studio, where a treadmill just won't work, don't give up on home training equipment. Try out an elliptical. It's less bulky, and it can help you to keep fit, give you a good cardio workout, and strengthen your muscles. Consider especially an indoor cycle (a particularly compact training bike that feels more like a road bike).
If you've determined you indeed do have enough space for a treadmill at home then ensure you could place the treadmill with adequate to ensure all safety precautions are met. When this is done. you are all set! You can now take a look at the NordicTrack range of products: classic or foldable, incline (up to 40% incline), and treadmills with iFit immersive coaching technology. There's definitely a NordicTrack treadmill that meets your expectations and needs.
References
https://www.hopkinsmedicine.org/health/wellness-and-prevention/exercise-and-the-heart
We recommend
Exercise Bikes: What To Consider

Choosing the right exercise bike isn't easy. Today, there are so many different types and they are more technical than they appear. You deserve a bike that meets your level of motivation…
Read more >
Why Should You Run On A Home Treadmill Rather Than Outdoors?
You've made up your mind and you're going to start running again. The question is, should you run at home on a treadmill, or outside? It's a fair question. Outdoor runners have had a lot of complaints…
Read more >
Choosing An Elliptical For Home Use

More complete than an exercise bike and less demanding than a rowing machine, an elliptical training machine offers a full-body workout for a complete training session…
Read more >
The 3 (Main) Advantages Of The Incline Trainer
Have you discovered the Incline Trainer yet? NordicTrack's uniquely designed treadmill can incline up to 40% and decline from -1% to -6%. It offers a new way…
Read more >