Not familiar with the Freestride Trainer yet? It's an innovative device that replicates the movements of an elliptical, a stepper and a treadmill. Now you're wondering if it builds muscle, too?
The answer is yes, yes, and yes.
The Freestride Trainer: a 3-in-1 innovation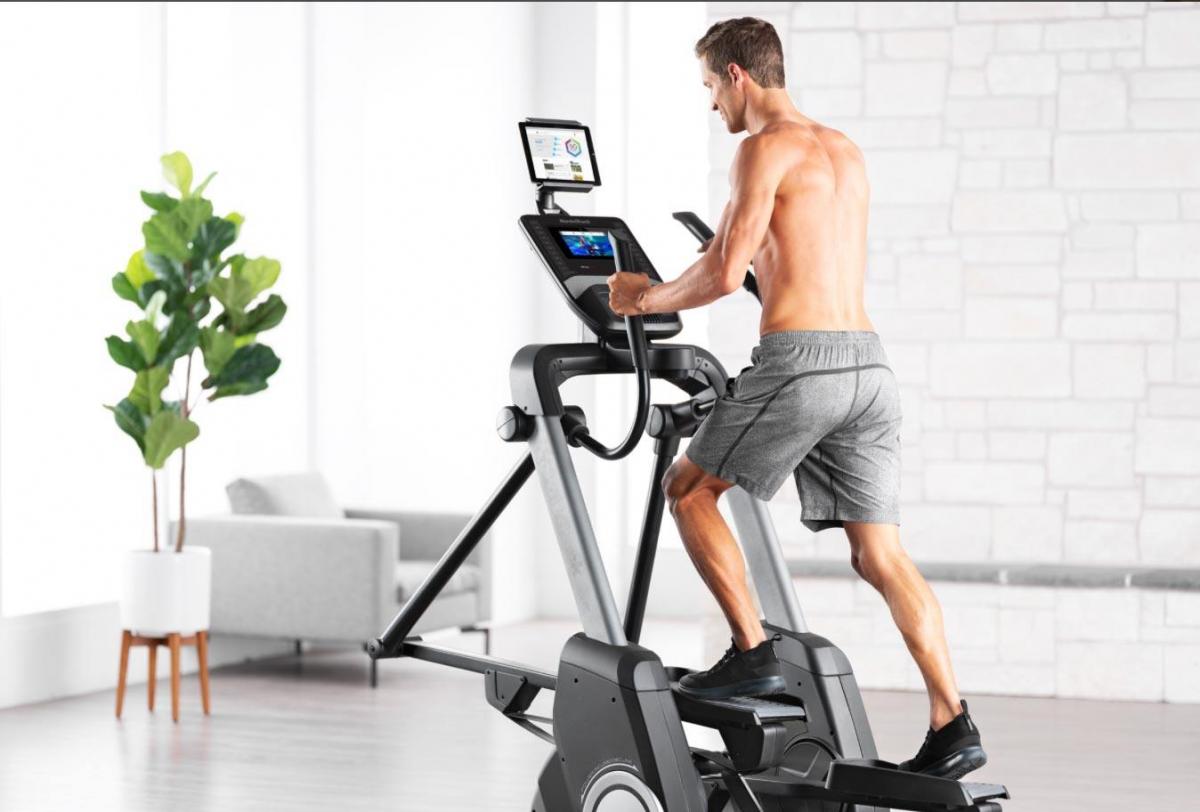 The truly innovative Freestride Trainer offers a new and different sort of workout experience. Multiplying the ways in which to train on the same machine, it provides you with a varied and complete workout.
You can use it as a stepper, an elliptical or a treadmill. You choose the type of fitness device you want to work out on, and the Freestride Trainer will perfectly reproduce its movements while providing the associated adjustment options.
The result is a wide range of workout possibilities! The uniquely versatile Freestride Trainer enables you to combine different movements on a single device to thoroughly perform a variety of workouts. The Freestride Trainer offers all this, alongside the outstanding quality and attention to detail that comes with any piece of NordicTrack equipment, guaranteeing comfort, smooth movement and resistance adjustment precision.
Three ways to train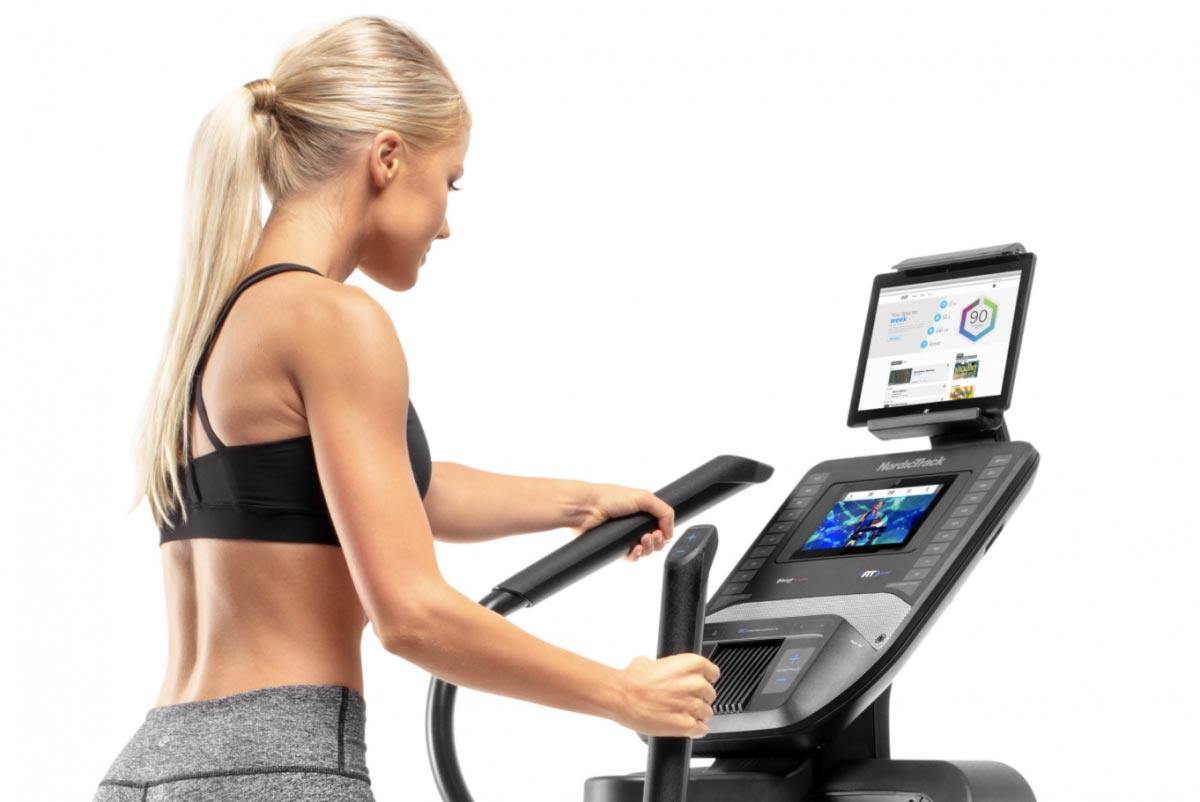 With the Freestride Trainer, you can perform multiple exercises on the same device. It's like having the three best machines from your gym, right in your own home:

The smooth movement of an elliptical: take it easy on your joints and get your cardio training in while working 80% of your body's muscles.
The treadmill's race feel: a favorite for fitness enthusiasts, providing a cardio workout and muscle building while reproducing natural running motion.
The lower body focus of a stepper: give your legs – and especially your glutes – a complete workout while increasing your endurance.
A la carte training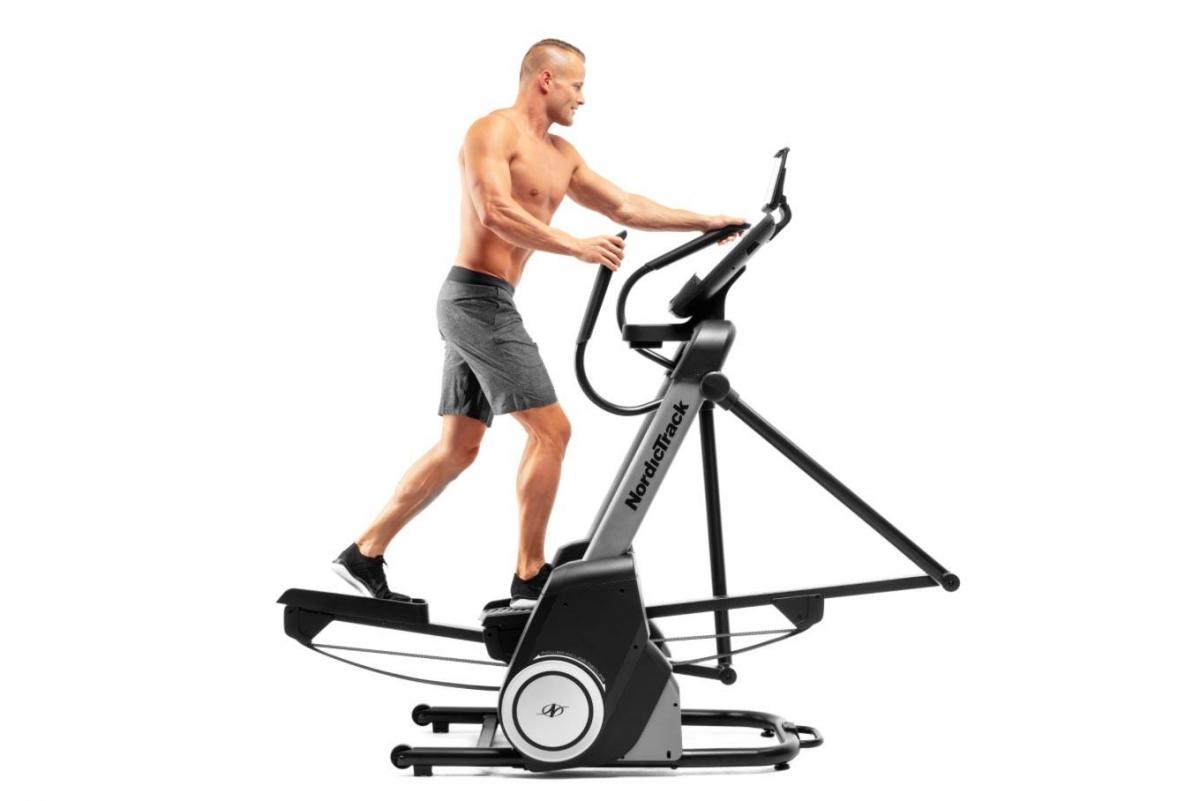 Admittedly, the elliptical, treadmill and stepper all have similar objectives – combining cardio and lower body muscle strengthening – so why use the Freestride Trainer? There are many reasons:
The opportunity to vary your movements and avoid fatigue and boredom within the same session.
The ability to target the specific muscles or parts of the body that you want to work on.
A new and truly unique sensation: users often say they feel like they're "walking on air," because the machine is so fluid.
Pre-programmed sessions that combine the strengths of all three devices. Through the ergonomic console of the Freestride Trainer, you can choose the muscle groups you want to strengthen. It will suggest a programme that matches your needs, and you just have to let it guide you. With more than 20 levels of resistance and over 30 pre-recorded training programmes, you get muscle training à la carte!
A new concept of fitness
Are you ready for a new and innovative cardio workout and muscle building experience? Start by taking a closer look at the Freestride Trainer. Read some user testimonials and see if they can tempt you to try it out. You have everything to gain: muscles, stamina, and a more toned body. Not to mention better health.
We recommend