NordicTrack's Recumbent Bike Series offers a more comfortable workout for people who are rehabbing injuries or who suffer from back problems, and for seniors and overweight people, as well. People in good health (including athletes) also use recumbent exercise bikes because they value the comfort of use over long distance workouts.
Getting the benefits of a bike, without the disadvantages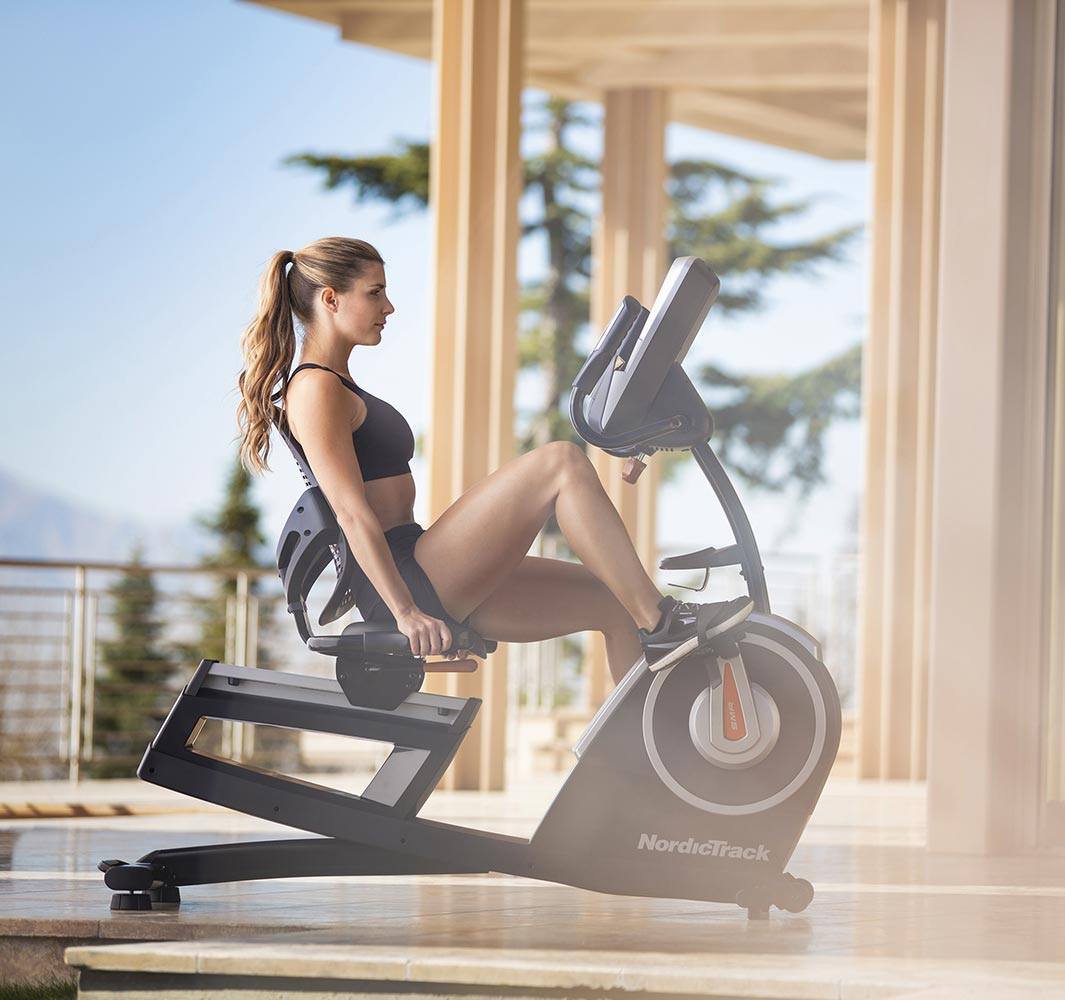 A reclining exercise bike, also known as a semi-seated bike, offers a completely different training position than a conventional exercise bike.
On a classic exercise bike, your back is slightly curved, and your arms are forward and slightly bent. When pedaling, the knee does not exceed the height of the pelvis.
With a recumbent exercise bike, like those in the NordicTrack Recumbent Series, you're in a chair with a large backrest tilted back. When the pedals are in the up position, the knees are at chest height. The hands are not on a handlebars at the front, but along the body or gripping the handles placed on the seat.
The recumbent bike's advantage: perfect back and chest support. It doesn't cause lower back pain – or saddle-related pain – even with prolonged use. It's also easy on the hips during training. In addition, it gives a workout to the lumbar muscles.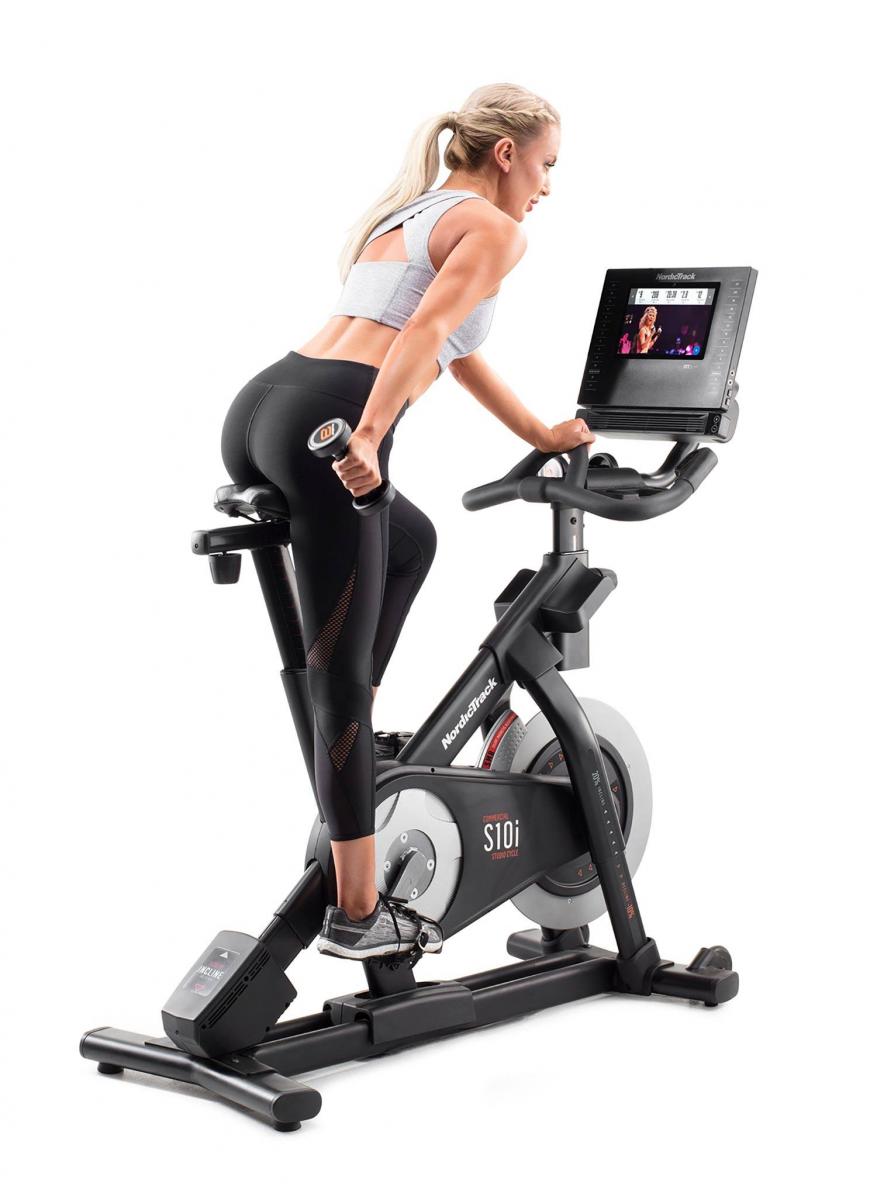 Building muscle… and endurance
A recumbent exercise bike also enables the following:
Working your lower torso muscles: glutes, thighs, calves, just like a classic bike.
More efficient than other machines for developing your cardiovascular capabilities.
More comfortable than a conventional bike, with less joint trauma than on a seated bike, it enables longer workouts.
Strengthening the abdominal muscles, improving blood circulation in the legs.
Last but not least, recumbent bicycles are particularly suitable for endurance work. As a result, it's easier to perform long training sessions than on a traditional exercise bike:
The more comfortable position results in no tension for the back, arms, etc.
With your hands free, you can read or use a tablet during long, wearying sessions.
It's a smoother ride, so you don't have to deal with the repeated bumps of a traditional bike.
You won't have to stop your workout due to fatigue or discomfort. You'll find you can push yourself further physically and make real progress toward your goals.
Choosing a recumbent bike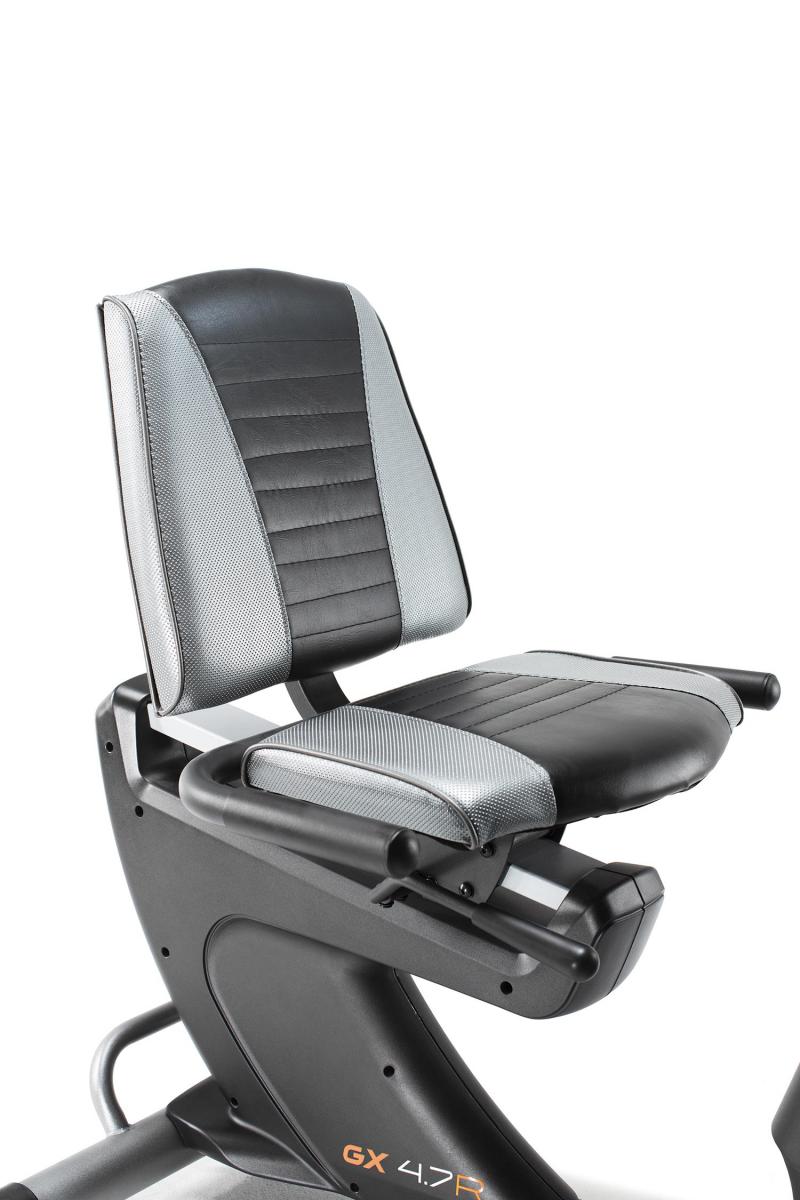 Recumbent bikes such as those comprising NordicTrack's Recumbent Series, are well suited for long distance training. They compare well with treadmills in terms of preparing for long races.
When choosing which recumbent bike will fit your needs, you'll find some of the same technical features that are available in a classic exercise bike. However, you should take into account some additional specific criteria:
Seat comfort and adjustment options (height, distance from the pedals, angle of backrest)
Transport wheels – essential on these devices, which are bulkier than conventional bicycles
Level compensators, which guarantee better stability and help to avoid vibrations
Tablet holder, which helps to prolong a workout, as users don't even notice the time passing while they read or watch a movie on their tablet
But a picture is worth a thousand words: stop waiting, and take a look now at the Recumbent Series. You can view photos and complete product details for each model before you decide which one to get in preparation for your next endurance objective!